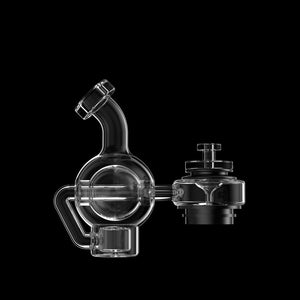 Our new TDE, or "Traditional Dab Experience" line, converts your Boost 
Evo™ 
into an eRig powerhouse! Adding the ability to hot load your concentrates and provide directional airflow with the included carb cap.
The TDE conversion kit works directly with a Boost 
Evo™ 
Quick Connect Adapter. Easily swap between different glass attachments to suit your mood or session size.
The TDE Ball Rig features a large water reservoir with a puck style percolator, allowing for a higher resistance pull. This accessory offers the user a restricted draw, using less lung power to deliver dense, flavorful hits!
The TDE Ball Rig will also come with both white and black 
Quick Connect Adapter
 silicone seals and carb cap seals, allowing you to mix or match with your 
Boost

 
Evo™
.